• Gift Guide • homeschool • Motherhood • Preschool • Reading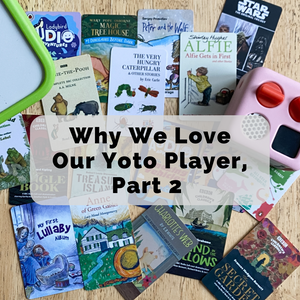 If you're brand new to Yoto, check out Part 1--Why We Love Our Yoto Player There are so many great cards in the Yoto Card Store, but my kids naturally gravitate towards stories over music, which you will see reflected in our list. Here are some of our favorites:  Use this Yoto Player discount code to get 10% off Your First Yoto Purchase of $70+ Best Yoto Cards by Age Yoto Cards for 4 and Under Alfie Gets in First and Other StoriesFrog and Toad Audio CollectionWinnie the Pooh: The Complete BBC CollectionThe Very Hungry Caterpillar and Other StoriesMy First Classical Collection...
---
• Gift Guide • homeschool • Motherhood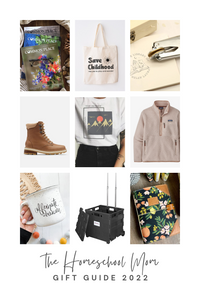 I don't know about you, but whenever anyone asks me for a gift idea, my mind tends to go blank.My birthday is a month before Christmas, so it can be a lot of ideas to come up with at once. I thought it would be fun to share some of my favorite gift ideas, either of things on my own wish list or things that have brought joy to my homeschooling and mothering! Enjoy!  *indicates Christian content +indicates companies run by homeschooling moms Gifts for Your Bookish Homeschool Mom: 1. The Hobbit T-Shirt: I absolutely love the design of this bookish t-shirt. It feels...