• Christmas • Gift Guide • homeschool • Mother Culture • Motherhood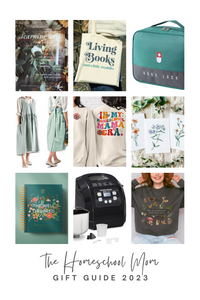 Homeschool Moms don't get enough recognition for all of the hard work it takes to run a household, parent and homeschool. If I could, I would sit down with each of you, get to know you better and then bless you with a perfectly timed gift that would show you how proud I am of you! If you're a love language gifts person, I know this would speak to you and even if you're not, I think we can all enjoy a thoughtful gift! Last year I wrote a gift guide and it was so fun to share some of my...
---
• Atmosphere • Charlotte Mason • homeschool • Homeschool Helps • Hormones • Mother Culture • Motherhood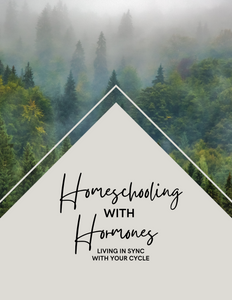 If you listen to the stories of homeschool graduates, as well as experienced homeschool moms, there is one thing that sets each homeschool apart from all others. I wish I could say it is the curriculum that was chosen, how the school room was organized or even which co-op or education method a parent used but it really isn't. It's not even the books! The biggest defining factor of a homeschool is the homeschooling parent. The homeschooling parent (usually the mother) influences the atmosphere of home more than anything.  Charlotte Mason emphasized atmosphere as one of her three main tools for education. She is quoted...
---
• homeschool • Mother Culture • Motherhood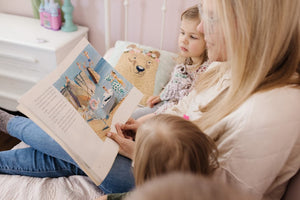 If you've been with me awhile, you know that I've talked a lot about self care. The risk of burnout is so high for homeschooling moms because of the unique load of responsibilities. I believe that self care is a fundamental part of homeschooling sustainability. Some moms have built in help that lends itself easily to self care. Maybe you have trusted family, a friend or neighbor who lends a hand when you need it. Maybe your spouse has a flexible schedule or works from home and is therefore able to share the load of homeschooling and housekeeping with you well. ...
---
• Christmas • Gift Guide • homeschool • Mother Culture • Motherhood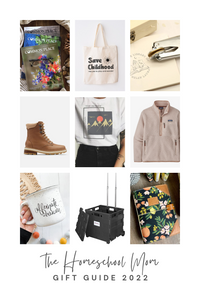 I don't know about you, but whenever anyone asks me for a gift idea, my mind tends to go blank.My birthday is a month before Christmas, so it can be a lot of ideas to come up with at once. I thought it would be fun to share some of my favorite gift ideas, either of things on my own wish list or things that have brought joy to my homeschooling and mothering! Enjoy!  *indicates Christian content +indicates companies run by homeschooling moms Gifts for Your Bookish Homeschool Mom: 1. The Hobbit T-Shirt: I absolutely love the design of this bookish t-shirt. It feels...
---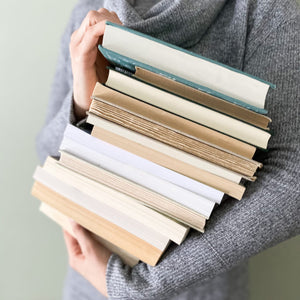 A few years ago, I was sitting around during those strange days between Christmas and New Years (when no one seems to know what day it is) and I saw a friend of mine post about the 100 books she had read that year. My first reaction was–NO WAY–she must have counted picture books or something, because she was in the same stage of life as I was with young kids, pregnant/nursing and homeschooling, etc. and I had, had the same three books on my nightstand for the last eight months without any progress. But, as I looked over the...