• Habits • homeschool • Motherhood • Scheduling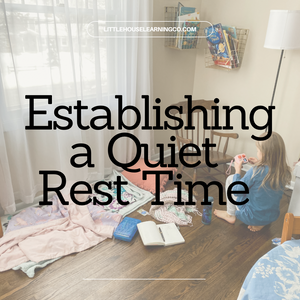 What is a Quiet Rest Time? For the last 6 years we've practiced this rhythm of rest time. For 60-90 minutes a day each of us goes into a separate room of the house to be alone and rest. Sometimes we nap, but most of the time we just play or work on our own things. Since we're together so much of the day with homeschooling, this rhythm is recharging for my introverted children and it allows for quiet processing of all the information we've learned in the morning together. Why Summer is the Best Time to Begin a Quiet Rest...
---
• homeschool • Homeschool 101 • Scheduling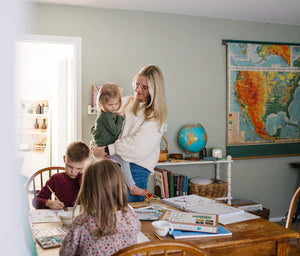 When I first sat down and googled homeschooling I was confused. I read one article that told me how to homeschool but the very next thing I read said the complete opposite. Between all of the product promotion, strong opinions and the sheer amount of information on blogs, podcasts, youtube videos, instagram, facebook and homeschool curriculum websites, it was very overwhelming! I spent the next four years researching everything I could get my hands on. I spent well over 1,000 hours trying to fully understand the world of homeschooling and all the methods, curricula, and approaches.  And I now I have compiled everything...
---
• Ambleside Online • Curriculum Review • First Grade • homeschool • Scheduling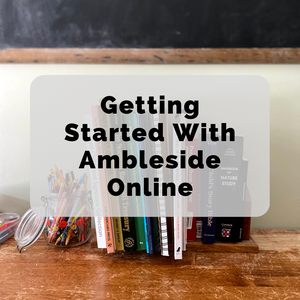 What is Ambleside Online?  From their website, amblesideonline.org "AmblesideOnline is a free homeschool curriculum that uses Charlotte Mason's classically-based principles to prepare children for a life of rich relationships with everything around them: God, humanity, and the natural world." Ambleside Online is essentially a free book list and schedule for each year of formal education, starting at age 6, for history, literature, poetry, geography, and science. They also include information about artist study, composer study, folk songs, and hymn study. You have to pick a separate curriculum for math and foreign language.  The tricky thing about AO is that you...
---
• homeschool • Scheduling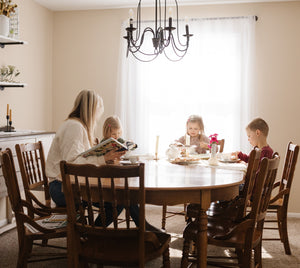 I am someone who tends to over complicate things. When it comes to our homeschool day, I've found a comfortable rhythm separating our day into three parts. Having the day divided into three parts helps me fit in all of our subjects and helps the day stay on track without a timed schedule.  Our Homeschool Day in Three Parts Part 1: Morning Time Our morning time starts after breakfast and after everyone is dressed and completed their morning chores. In the past we've done morning time during breakfast, but now that my kids are getting older they are often finished with breakfast...
---
• homeschool • Preschool • Scheduling • The Early Years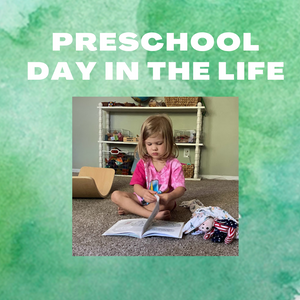 Over the years our daily rhythm has fluctuated and changed quite a bit. Our seasons with newborns or babies, looked very different than it does now with our youngest being in preschool. But, I think it is incredibly helpful to see how others arrange their day since it gives such a practical glimpse into how homeschooling is done. Our Preschool Homeschool Schedule Our youngest child is three this year and we are following the Let Them Be Little Preschool with her, so here is what a typical day in her life looks like:  6:30amShe usually is one of our first kids up and comes into our room to...