• Bible • Christmas • homeschool • winter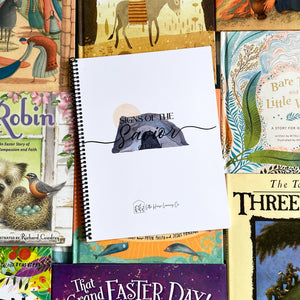 Celebrating Christmas and Easter are two of the best times of the year. They allow us to reflect on the life of Jesus and all of His promises to us. They can also be some of the most stressful times of the year too. Our to-do lists stretch past our breaking point, our calendars are filled to the max, and if you're anything like me you are trying to figure out how to make this season special without adding even MORE things to your plate.  The Heart Behind Signs of the Savior Curriculum I created Signs of a Savior just for you. I...
---
• Bible • DIY • Easter • Intentional Celebration • Motherhood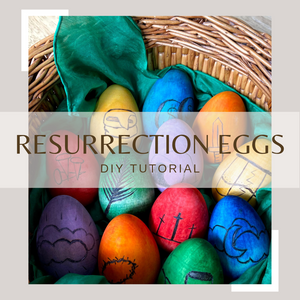 When I was a child we made resurrection eggs at church out of egg cartons and plastic eggs. I wanted to recreate this experience for my children but wanted the eggs to stand up to many years of wear and use. When I saw these wooden eggs, I knew they were exactly what I was looking for! I made these three years ago and they're still my favorite! Each day we hide one egg around the house. Once the kids find the egg we read the corresponding scripture as part of our Easter school. Here's how you can make your own. Supplies...
---
• Bible • Habits • homeschool • Motherhood • Preschool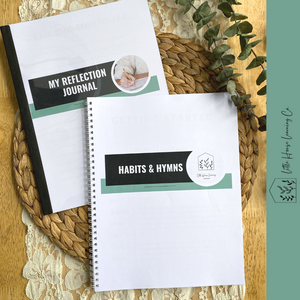 "The mother who takes pains to endow her children with good habits secures for herself smooth and easy days." Charlotte Mason  I read all of Charlotte Mason's words about "smooth and easy days" and habit training and I was very inspired. But when I tried to teach my child any of the less-concrete virtues, like kindness, gentleness or patience, everything flopped.  I found myself nagging my kids and yelling "Be kind to each other!" only to find---duh--- it wasn't working. How do I actually help my child want to live and choose a virtuous life? How can I explain what...
---
• Bible • Intentional Celebration • Motherhood • winter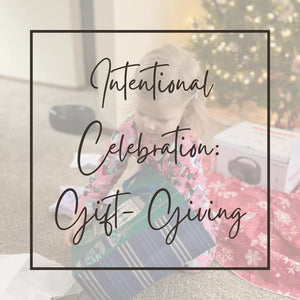 It's the holiday season (echo: "The holiday season!") around here and like it or not, toys are on the brain. Every year I feel like I'm scrambling a little bit, and asking myself what gifts we should get our kids this year and how can we make gift receiving meaningful. Christmas is such a special holiday to celebrate and magnify the most wonderful gift of Jesus Christ, our savior and while we highlight this throughout the advent season, Christmas morning is also a unique time to remember why we're giving to one another. There are many ideas out there, but...
---
• Ambleside Online • Bible • Curriculum Review • First Grade • homeschool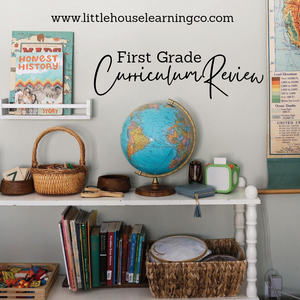 Remember when I wrote our 
curriculum round up blog post
 and promised to write a full review? 
Well,
 here it is, as promised! Feel free to reference the original blog post for the complete break down; in this one I'll go subject by subject and tell you honestly, what we loved and what we didn't!