• homeschool • Homeschool Helps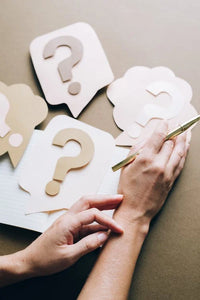 If it hasn't happened to you yet, it will. The homeschool inquisition. It can take many forms- at the grocery check out, the dentist office, or from a well-meaning relative- but especially over the holidays, it is very common for conversations to steer into this territory. No matter who is questioning you, giving an answer that is full of grace can go a long way. And a little information doesn't hurt either! 10 Homeschooling Questions (Others Have For You) and How to Answer Them First things first: you don't need to defend yourself. Sometimes just listening to someone is enough....
---
• Christmas • Gift Guide • homeschool • Mother Culture • Motherhood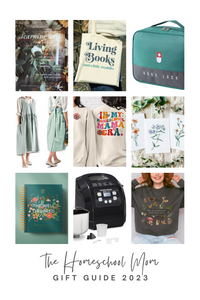 Homeschool Moms don't get enough recognition for all of the hard work it takes to run a household, parent and homeschool. If I could, I would sit down with each of you, get to know you better and then bless you with a perfectly timed gift that would show you how proud I am of you! If you're a love language gifts person, I know this would speak to you and even if you're not, I think we can all enjoy a thoughtful gift! Last year I wrote a gift guide and it was so fun to share some of my...
---
• Bible • Christmas • homeschool • winter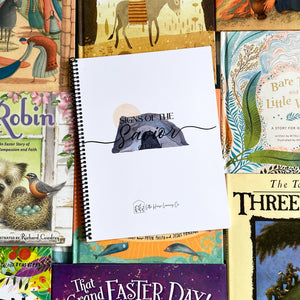 Celebrating Christmas and Easter are two of the best times of the year. They allow us to reflect on the life of Jesus and all of His promises to us. They can also be some of the most stressful times of the year too. Our to-do lists stretch past our breaking point, our calendars are filled to the max, and if you're anything like me you are trying to figure out how to make this season special without adding even MORE things to your plate.  The Heart Behind Signs of the Savior Curriculum I created Signs of a Savior just for you. I...
---
• Community • homeschool • Homeschool Co-op • Homeschool Helps • Motherhood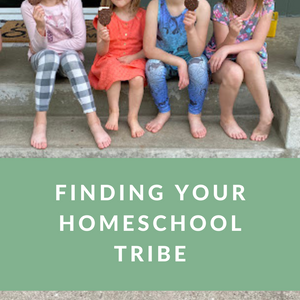 A real concern of homeschooling is finding community. We all know that the built in community in a school system isn't always great, but it is community none the less.  How do you begin to find community when you are brand new to homeschooling or to your area? How do you find community when you have mismatched ideals among your family members, with some preferring large group connections and some recoiling at the idea of being in a group of strangers? How do you find community while still protecting your schedule and time at home? Finding the "Right" Homeschool Community...
---
• Atmosphere • Charlotte Mason • homeschool • Homeschool Helps • Hormones • Mother Culture • Motherhood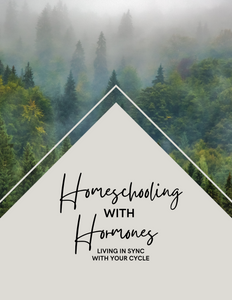 If you listen to the stories of homeschool graduates, as well as experienced homeschool moms, there is one thing that sets each homeschool apart from all others. I wish I could say it is the curriculum that was chosen, how the school room was organized or even which co-op or education method a parent used but it really isn't. It's not even the books! The biggest defining factor of a homeschool is the homeschooling parent. The homeschooling parent (usually the mother) influences the atmosphere of home more than anything.  Charlotte Mason emphasized atmosphere as one of her three main tools for education. She is quoted...