• homeschool • Nature Study • Outdoor Play • winter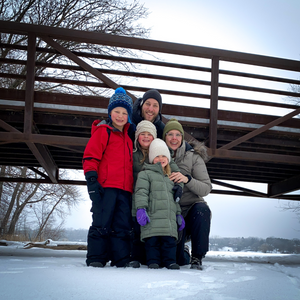 The concept of nature study can be intimidating, especially if you live in a snowy climate. When it is freezing outside, this can be the farthest thing from your mind. But, it doesn't have to be complicated or boring. There are lots of ways to engage in meaningful nature study in winter time.  The Basics of Nature Study Get Outside and Go Together: When we get outside together we can explore lots of new places, I can model the basics of nature study and we can make memories together.   Observe and Identify: When we're outside, we try to notice all...
---
• Hygge • Intentional Celebration • Outdoor Play • winter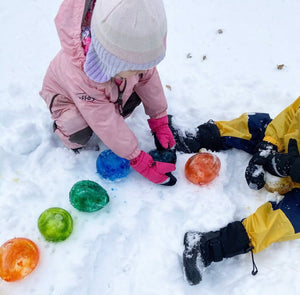 So much of the wonder of childhood is wrapped in celebration and surprise. One of my favorite days of celebration and surprise for our kids is a snow day! I still have a deeply romanticized and nostalgic place in my heart for snow days from growing up going to public school. But, even though my children stay home, snow days are still full of magic. Some families choose to celebrate the first snow, others might choose to wait for a big snow or blizzard to celebrate, and if you're in a warm climate you might choose to celebrate an alternative version of...
---
• Chores • Frugal Living • Habits • homeschool • Motherhood • Outdoor Play • Preschool • Reading • The Early Years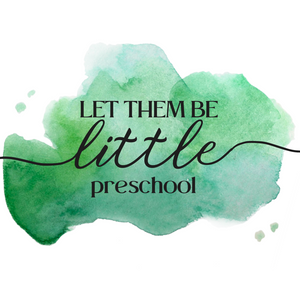 "To form in his child right habits of thinking and behaving is a parent's chief duty… To nourish a child daily with loving, right, and noble ideas we believe to be the parent's next duty." Charlotte Mason, Vol. 2, p. 228 "In this time of extraordinary pressure, educational and social, perhaps a mother's first duty to her children is to secure for them a quiet growing time, a full six years of passive receptive life, the waking part of it spent for the most part out in the fresh air." Charlotte Mason, Vol. 1, p. 4 Our Charlotte Mason Preschool Experience...
---
• homeschool • Nature Study • Outdoor Play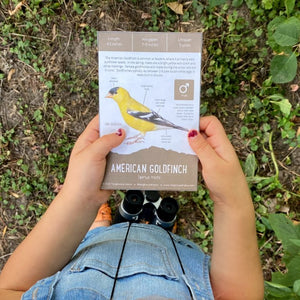 Homeschooling has surprised me in many ways, but one of them is how much I love studying birds with my children. Studying birds is not necessary for an excellent homeschool but it has enriched ours in many ways. 
---
• First Grade • Homeschool • Outdoor Play • Scheduling • The Early Years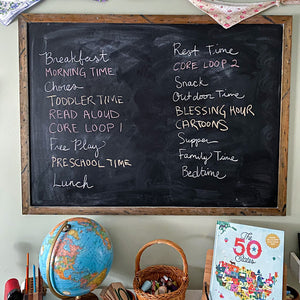 When I first started homeschooling, or even considering homeschooling, the most helpful blogs posts were those that laid out the homeschooling day, step by step. I felt like I could finally grasp how this homeschooling life could actually work! Managing three kids, schooling, housework, side jobs and everything else can be a lot some days, but a daily rhythm keeps my sanity. What is homeschooling like? Each day is different, so that's why we call it a rhythm, rather than a schedule. Attitudes, visitors, and a plethora of interruptions can change our plans at a minutes notice, so flexibility is...