• Habits • homeschool • Motherhood • Scheduling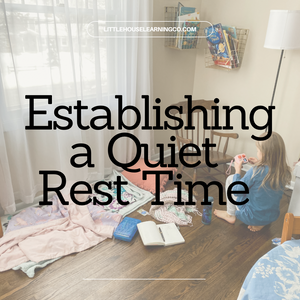 What is a Quiet Rest Time? For the last 6 years we've practiced this rhythm of rest time. For 60-90 minutes a day each of us goes into a separate room of the house to be alone and rest. Sometimes we nap, but most of the time we just play or work on our own things. Since we're together so much of the day with homeschooling, this rhythm is recharging for my introverted children and it allows for quiet processing of all the information we've learned in the morning together. Why Summer is the Best Time to Begin a Quiet Rest...
---
• Bible • Habits • homeschool • Motherhood • Preschool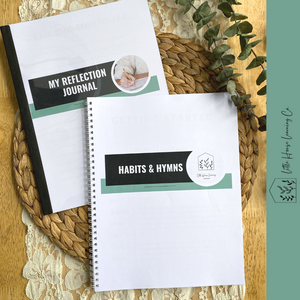 "The mother who takes pains to endow her children with good habits secures for herself smooth and easy days." Charlotte Mason  I read all of Charlotte Mason's words about "smooth and easy days" and habit training and I was very inspired. But when I tried to teach my child any of the less-concrete virtues, like kindness, gentleness or patience, everything flopped.  I found myself nagging my kids and yelling "Be kind to each other!" only to find---duh--- it wasn't working. How do I actually help my child want to live and choose a virtuous life? How can I explain what...
---
• Chores • Frugal Living • Habits • homeschool • Motherhood • Outdoor Play • Preschool • Reading • The Early Years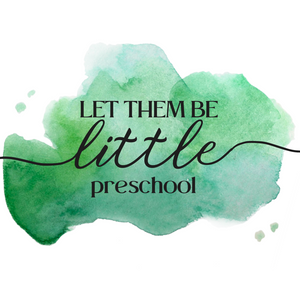 "To form in his child right habits of thinking and behaving is a parent's chief duty… To nourish a child daily with loving, right, and noble ideas we believe to be the parent's next duty." Charlotte Mason, Vol. 2, p. 228 "In this time of extraordinary pressure, educational and social, perhaps a mother's first duty to her children is to secure for them a quiet growing time, a full six years of passive receptive life, the waking part of it spent for the most part out in the fresh air." Charlotte Mason, Vol. 1, p. 4 Our Charlotte Mason Preschool Experience...
---
• Habits • homeschool • Preschool • Reading • The Early Years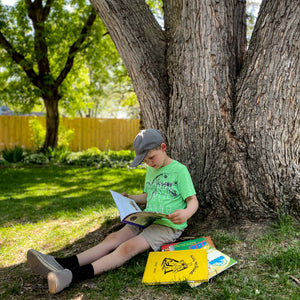 I remember trying to read to a young child once, and after very few seconds of starting a book, the child became inattentive and quickly hopped out of my lap. The comment that was made was that, that child didn't like reading. But truly, it wasn't reading the child disliked, it was that the child had not developed the habit of attention. Now, some children are certainly born more attentive than others, but all little ones must be taught to keep their mind focused. Attention is a muscle of the mind that needs to be stretched and strengthened! "Attention is hardly...
---
• Chores • Habits • Preschool • The Early Years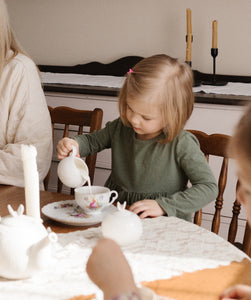 When you're a homeschooling family, you are likely at home 5 times more than the average family. For us, that means a lot more mess! More dishes, more dirty, more laundry and much more to pick up; it seems to come as a package. To alleviate this some, we practice and teach independence skills from a very young age. If the youngest child can help himself with basic needs, that frees up mom. It also lays a foundation for helping with chores and grows his confidence as a helper. Here are the basic things we do (and use: link to...