• Gift Guide • homeschool • Motherhood • Preschool • Reading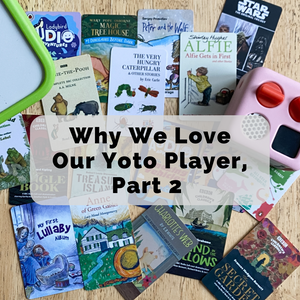 If you're brand new to Yoto, check out Part 1--Why We Love Our Yoto Player There are so many great cards in the Yoto Card Store, but my kids naturally gravitate towards stories over music, which you will see reflected in our list. Here are some of our favorites:  Use this Yoto Player discount code to get 10% off Your First Yoto Purchase of $70+ Best Yoto Cards by Age Yoto Cards for 4 and Under Alfie Gets in First and Other StoriesFrog and Toad Audio CollectionWinnie the Pooh: The Complete BBC CollectionThe Very Hungry Caterpillar and Other StoriesMy First Classical Collection...
---
• homeschool • Motherhood • Preschool • Reading • The Early Years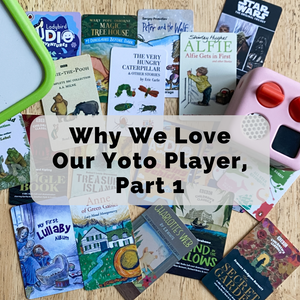 If you already own a Yoto Player, check out Part 2 for our favorite Yoto cards and best places to find free audio. Nearly two years ago I first heard about the Yoto player from a friend. I was considering a TonieBox, but knew it wasn't for us because of their limited story selection. I also knew my youngest would likely wander off with their story mini-figures.  But when I saw the Yoto player I was in love. Now we own both a large player and a mini and we honestly use them both EVERY. SINGLE. DAY. It's the best money I've...
---
• First Grade • homeschool • Kindergarten • Preschool • Reading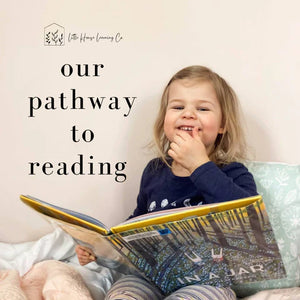 Before I started homeschooling, the idea of teaching my children to read was the most daunting. It is such an important piece of education that I didn't want to mess it up. The anxiety around teaching a child to read can keep parents from home educating or can shake our confidence in our choice to homeschool. With there being so many programs and methods out there, I wanted to share what the pathway has been for two of my children to learn to read. It can be so helpful to see how someone else has done it when we're trying...
---
• Community • homeschool • Reading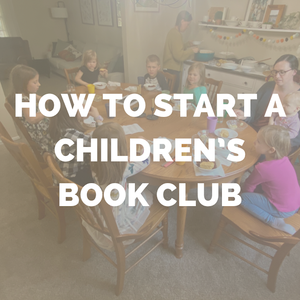 Our Children's Book Club has been one of the sweetest additions to our homeschool, and I want to share what we do together so that you might consider adding this activity to your homeschool too! How We Organize Our Children's Book Club When the book club moms got together this summer, we planned which two or three books we will read next. We all brought books to look at and suggestions of things we've heard about or have read ourselves. We used children's book lists from places like Ambleside Online, Read Aloud Revival, Honey for a Child's Heart, Give Your...
---
• homeschool • Reading • The Early Years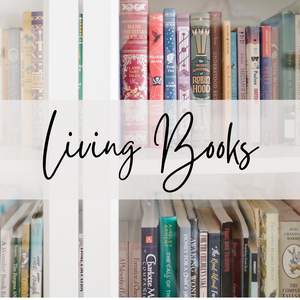 If you have been around the homeschooling community in the recent years, especially in the Charlotte Mason homeschool community,  you've probably heard someone refer to a book as a "living book". The first time I ever heard this phrase it really captured my attention. It resonated somewhere deep within me and I wanted to know more about what makes a book "living". Maybe you've also heard the opposite term--calling a book "twaddle". There is a lot wrapped up in each of these terms, so I wanted to share what they mean, how you can identify them and other factors you can...