Little House Learning Co.
• Community • homeschool • Reading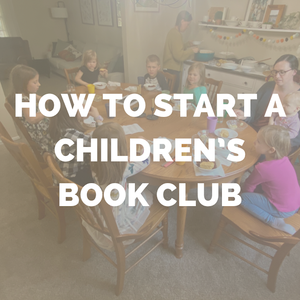 Our Children's Book Club has been one of the sweetest additions to our homeschool, and I want to share what we do together so that you might consider adding this activity to your homeschool too! How We Organize Our Children's Book Club When the book club moms got together this summer, we planned which two or three books we will read next. We all brought books to look at and suggestions of things we've heard about or have read ourselves. We used children's book lists from places like Ambleside Online, Read Aloud Revival, Honey for a Child's Heart, Give Your...
---
• Frugal Living • homeschool • Motherhood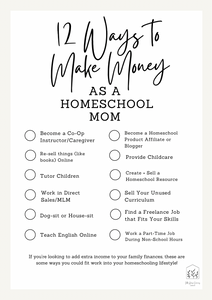 Last week, I shared an honest look at our spending when it comes to school expenses. but the most expensive thing for homeschooling families usually isn't supplies and activities--it's the loss of a second income. Over the years, I've come to know lots of homeschooling families who find a way to make the homeschooling lifestyle work for them. And this typically includes some sort of creative financial solution. I know many homeschooling parents who are working jobs on the weekends or in the early mornings, those who are working part time jobs from home or juggling all kinds of scheduling...
---
• Frugal Living • homeschool • Homeschool 101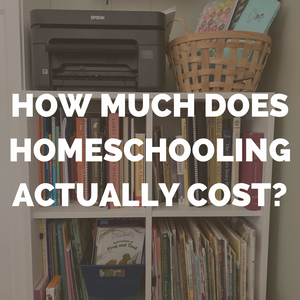 One of the most common questions I get asked is, "How much does homeschooling cost?". Either it's from families who are looking into homeschooling and overwhelmed by the price tags they see everywhere or it is from nay-sayers who say that homeschooling is only for the very wealthy.  Being in the homeschool community, I know that this is a hard question to answer. No two homeschooling families look the same, and neither do their income levels! The United States Census Bureau (USCB) did four surveys in 2021 about income levels for homeschooling families (see table below). 57.3% of homeschooling families...
---
• homeschool • Preschool • Scheduling • The Early Years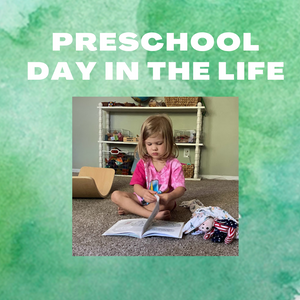 Over the years our daily rhythm has fluctuated and changed quite a bit. Our seasons with newborns or babies, looked very different than it does now with our youngest being in preschool. But, I think it is incredibly helpful to see how others arrange their day since it gives such a practical glimpse into how homeschooling is done. Our Preschool Homeschool Schedule Our youngest child is three this year and we are following the Let Them Be Little Preschool with her, so here is what a typical day in her life looks like:  6:30amShe usually is one of our first kids up and comes into our room to...
---
• homeschool • Reading • The Early Years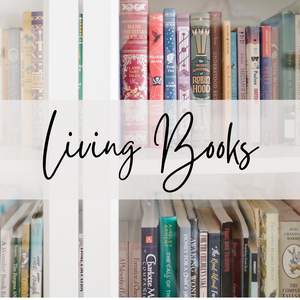 If you have been around the homeschooling community in the recent years, especially in the Charlotte Mason homeschool community,  you've probably heard someone refer to a book as a "living book". The first time I ever heard this phrase it really captured my attention. It resonated somewhere deep within me and I wanted to know more about what makes a book "living". Maybe you've also heard the opposite term--calling a book "twaddle". There is a lot wrapped up in each of these terms, so I wanted to share what they mean, how you can identify them and other factors you can...