Little House Learning Co.
• Intentional Celebration • Motherhood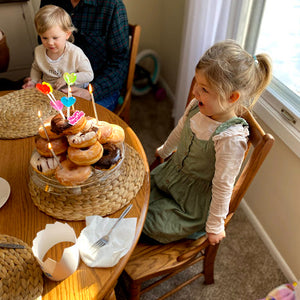 There is something about celebrating the birth of your child. Usually, I'm not about curating an environment or "moment" for my kids, but on their birthday, I do everything I can to make it feel special and set apart from every other day. I'm tempted to throw a huge, expensive Pinterest-perfect party but most children enjoy intentionality, simplicity and tradition a lot more than a perfectly styled tablescape. Here's a quick list to get you thinking of ways to make your child's birthday as magical as it can be, while keeping things simple: Starting the Day with a Celebratory Birthday Breakfast...
---
• Bible • Intentional Celebration • Motherhood • winter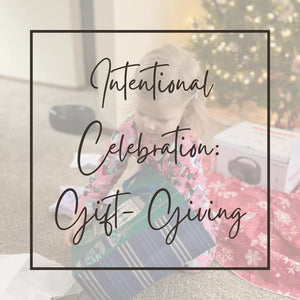 It's the holiday season (echo: "The holiday season!") around here and like it or not, toys are on the brain. Every year I feel like I'm scrambling a little bit, and asking myself what gifts we should get our kids this year and how can we make gift receiving meaningful. Christmas is such a special holiday to celebrate and magnify the most wonderful gift of Jesus Christ, our savior and while we highlight this throughout the advent season, Christmas morning is also a unique time to remember why we're giving to one another. There are many ideas out there, but...
---
• homeschool • Mother Culture • Motherhood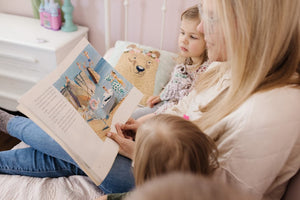 If you've been with me awhile, you know that I've talked a lot about self care. The risk of burnout is so high for homeschooling moms because of the unique load of responsibilities. I believe that self care is a fundamental part of homeschooling sustainability. Some moms have built in help that lends itself easily to self care. Maybe you have trusted family, a friend or neighbor who lends a hand when you need it. Maybe your spouse has a flexible schedule or works from home and is therefore able to share the load of homeschooling and housekeeping with you well. ...
---
• Christmas • Gift Guide • homeschool • Mother Culture • Motherhood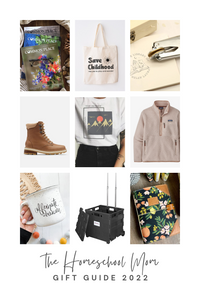 I don't know about you, but whenever anyone asks me for a gift idea, my mind tends to go blank.My birthday is a month before Christmas, so it can be a lot of ideas to come up with at once. I thought it would be fun to share some of my favorite gift ideas, either of things on my own wish list or things that have brought joy to my homeschooling and mothering! Enjoy!  *indicates Christian content +indicates companies run by homeschooling moms Gifts for Your Bookish Homeschool Mom: 1. The Hobbit T-Shirt: I absolutely love the design of this bookish t-shirt. It feels...
---
• Chores • homeschool • Motherhood • The Early Years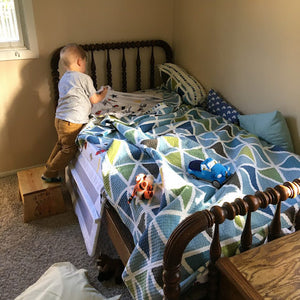 As a homeschooling family, our life is messy.  When everyone is home all the time, our house gets messy FAST. Dirty dishes triple, laundry is never ending and dirt seems to breed overnight. It takes a lot of effort to stay on top of house chores but by involving our kids in the process it lightens the load significantly! Here is how we teach chores with a Charlotte Mason approach!